Your contribution directly supports the protection of our andean moorland
Are you worried about the degradation and exploitation of ecosystems in Colombia?
We are as well, so much that protecting what remains is our purpose as an organization.
And what can we do with you!
We know that the strength to make real change comes from the sum of small individual actions, so every contribution is valuable.
There are 2 ways to help:

You can enter the value you want, our Current Account Bancolombia Not. 81323293481 in the name of Corporation, Seeds, Water, NIT: 800249074.
Expediremos certificados de donación para efectos fiscales.
Adopts a Frailejón, takes life.
Adopt a frailejon, adopt a living symbol of our andean moors. By symbolically adopting a frailejón, you help us to protect strategic ecosystems filled with water sources, your adoption also allows us to continue to design and implement actions, programs and activities for the conservation of these ecosystems.
We can all help protect our andean moorlands.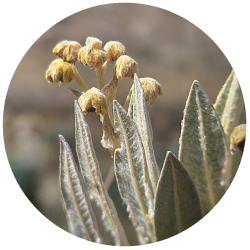 Semillas de Agua nos ha enseñado que conservar el ambiente, sí paga. A través de nuestros servicios ambientales, vemos cómo protegemos nuestra biodiversidad.
Miguel Sánchez - Campesino